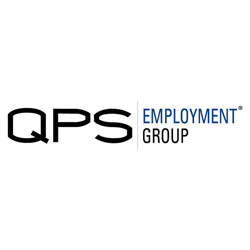 Reach Truck / Cherry Picker - Forklift - 1st & 2nd Shifts
Sorry, this job has expired.
Kansas City, KS
Health Insurance, Life Insurance, Dental Insurance, Vision Insurance, 401K / Retirement plan, Paid vacation, Paid holidays, Paid personal time
Come be a part of a team that distributes fishing materials for customers all around the globe. Weekly attendance bonuses, hazard pay for all employees, and internal benefits are just a little taste of what this company has to offer. Seeking Reach Truck/Cherry Pickers on 1st and 2nd shifts. Temp to hire. Perform requirements to receive finished goods from all outside vendors. Receives and stores raw material product into designated locations. Receives sourced goods into the warehouse.
$18-19 to start!
Responsibilities include but are not limited to:
- Obtain license and operate a variety of forklifts in a safe and efficient manner
- Check product on transfer order for correct EDP number and correct count
- Scan transfer orders with RF Scanner
- Scan PID Label and Scan location label for product put away
- Unload incoming semi-trailers
- Maintain organization of materials
- Replenish bins as requested
- Maintain clean work area
Requirements:
- Previous forklift certification preferred, will go through OSHA training
- Continuous lifting or moving of lightweight materials; infrequently lift up to 75lbs
- Continuous bending, stretching, and walking on cement floors
- 5 panel drug screen and National BG check
Benefits:
Health Insurance, Incentives, 401K
QPS Employment Group is a full-service staffing firm comprised of dedicated and passionate people with nearly 50 offices throughout the Midwest. We place great people with great companies in industrial, skilled trades, administrative, manufacturing, general labor and professional employment.
Why Work with QPS?
- Your choice of temporary, temp-to-hire, or direct-hire job opportunities
- Access to sought-after positions with leading employers
- Dedicated placement specialists who will guide you through every step of the job search process
83451906