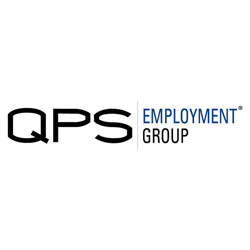 Production Positions- 1st Shift
Sorry, this job has expired.
Kansas City, KS
Paid personal time, Paid holidays, Paid vacation, 401K / Retirement plan, Vision Insurance, Dental Insurance, Life Insurance, Health Insurance
We have immediate openings for our temp to hire Production positions on 1st shift. Benefits available upon being hired.
Ever wonder how the train rolls? This company has the procedures down from the beginning. If you don't mind getting dirty and putting back together the pieces, this is for you! They refurbish railway bearings getting them whole and dirty, then perform every step to break down to rebuild them again. They are eager to hire on the self-motivating employee with great attendance that can learn all the stages of the position.
Responsibilities include but are not limited to:
Breakdown
- Disassemble roller bearing using hydraulic press
- Manually separate bearing components for proper distributions
- Manually load and unload washer
- Collate and number parts for data purposes
Quality Inspection
- Examine product for flatness, roundness, straightness, and defects such as cracks and water etchings
- Mark defective areas with a non-permanent marking pen
- Verify dimension of product using micrometers, gauges, tapes, and templates
- Input information covering material scrapped or salvaged
- Reject or re-grade products not meeting specification
Grease Machine Operator
- Connect grease containers/grease pump
- Turn valves to regulate flow of grease to moving parts
- Use Seal Clearance Gauge and Stack Height Gauge to inspect product
- Report machinery defects or malfunctions to supervisor
- Clean machine, sweep floors
Final Inspection
- Make minor adjustments or repairs, inspect, assemble, package finished product according to standards
- Replenish packaging supplies such as wrapping paper, plastic sheets, boxes, cartons, glue, ink, and labels
- Tally number of units of product packaged and record information such as size, weight, and type of product used
- General housekeeping
Requirements:
- Previous warehouse experience preferred but not required
- Experience with assembly, quality control, and using micrometers would be highly preferred
- Able to follow safety rules and maintain a clean work environment
- Able to understand and speak English for safety reasons
- Must pay attention to detail and alert supervisor if there is a problem with any products
- Strong attention to detail
- Able to work as a team or individually without constant supervision
Adhere to Personal Protective Equipment and/or dress code:
- Steel toed shoes
- Ear plugs (client provides)
- T-shirt (nothing excessively baggy or low cut
- Work gloves (client provides)
- Jeans or shorts (shorts must go below the knee)
- No loose jewelry
- Safety glasses
QPS Employment Group is a full-service staffing firm comprised of dedicated and passionate people with nearly 50 offices throughout the Midwest. We place great people with great companies in industrial, skilled trades, administrative, manufacturing, general labor and professional employment.
Why Work with QPS?
- Your choice of temporary, temp-to-hire, or direct-hire job opportunities
- Access to sought-after positions with leading employers
- Dedicated placement specialists who will guide you through every step of the job search process
83451905