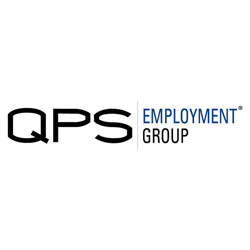 Installers / Assembly -1st Shift
Sorry, this job has expired.
Lenexa, KS
Health Insurance, Life Insurance, Dental Insurance, Vision Insurance, 401K / Retirement plan, Paid vacation, Paid holidays, Paid personal time
Looking for your new career move and have not yet found the right company? QPS might have just the right opportunity for you! This company is seeking a hard worker with assembly and or mechanical skills, who are very detail-orientated.
$16.50 to start!
Please apply immediately to find out more about this amazing opportunity for an Installer on 1st shift with great pay, hours, and location. Temp to hire.
Responsibilities include but are not limited to:
- Help support the Production and Assembly departments by doing installation and assembly of uplift packages
- Follow instruction sheet to properly assemble upfits into vehicles
- Identify and correct defects in product or workmanship
- Use hand tools to assemble and attach pieces
- Use air tools and power tools to assemble pieces after being trained (drills, hammers, air nail guns, wrenches, etc.)
- Ensure implementation of quality and safety procedures
- Maintain a clean and orderly work area
Requirements:
- Previous experience in automotive or electrical assembly a plus
- Must be able to regularly lift 50 pounds or 75 pounds as a team lift
- Must be able to stand for entire shift
- Must be able to bend, stoop, and kneel as needed
- Strong mechanical aptitude
- Ability to read a tape measure to an 16th of an inch
- Ability to read and understand work instructions
- Strong written and verbal communication skills
- Must be experienced with using hand and power tools
Benefits:
Available once hired on
QPS Employment Group is a full-service staffing firm comprised of dedicated and passionate people with nearly 50 offices throughout the Midwest. We place great people with great companies in industrial, skilled trades, administrative, manufacturing, general labor and professional employment.
Why Work with QPS?
-Your choice of temporary, temp-to-hire, or direct-hire job opportunities
-Access to sought-after positions with leading employers
-Dedicated placement specialists who will guide you through every step of the job search process
83451907